By ByGMA Team; Edited by News Gate Team
In Alaska, a bus has literally gone to the dogs.
Dog walking company Mo Mountain Mutts in Skagway, Alaska, employs a bus to transport several dog walking groups on multiple walks throughout the day.
The company's proprietors refer to the bus as the "puppy bus" and have installed special safety belts for the canines, who each have a designated seat.
The dogs and their "puppy bus" have gone viral thanks to Mo Mountain Mutts' Instagram and TikTok accounts, where the business shares videos of the dogs boarding and riding in the bus.
The proprietors of Mo Mountain Mutts, Mo and Lee Thompson, are frequently seen in the videos adding to the amusement by introducing the pups as they board via the bus's PA system.
---
---
Adding to the fun, Mo and Lee Thompson, the owners of Mo Mountain Mutts, are also often seen in the videos, using the bus's PA system to introduce the dogs as they board.
The Thompsons say each dog typically gets a "complimentary chicken liver" treat during the ride.
Take a look at more of Mo Mountain Mutts' most adorable moments.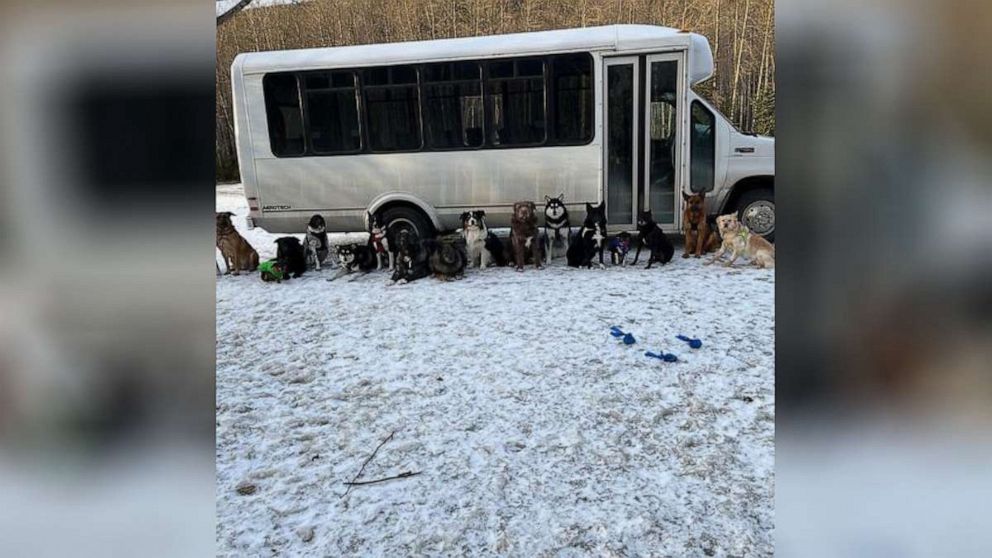 By ByGMA Team; Edited by News Gate Team