by Jon Harris, edited by News Gate Team
The first few days for union campaign organisers at Tesla's South Buffalo plant, where 2,000 people are employed, have been rather eventful.
On Tuesday, they officially began the campaign, which immediately attracted notice around the country.
Later, on Wednesday and Thursday, they observed as more than 40 of their coworkers were fired at the plant after being given a tap on the shoulder. Tesla said that the employees were let go for bad performance reports and not because of the campaign, despite the union's assertions that the firings were made in reprisal for organising and its complaint to the National Labor Relations Board.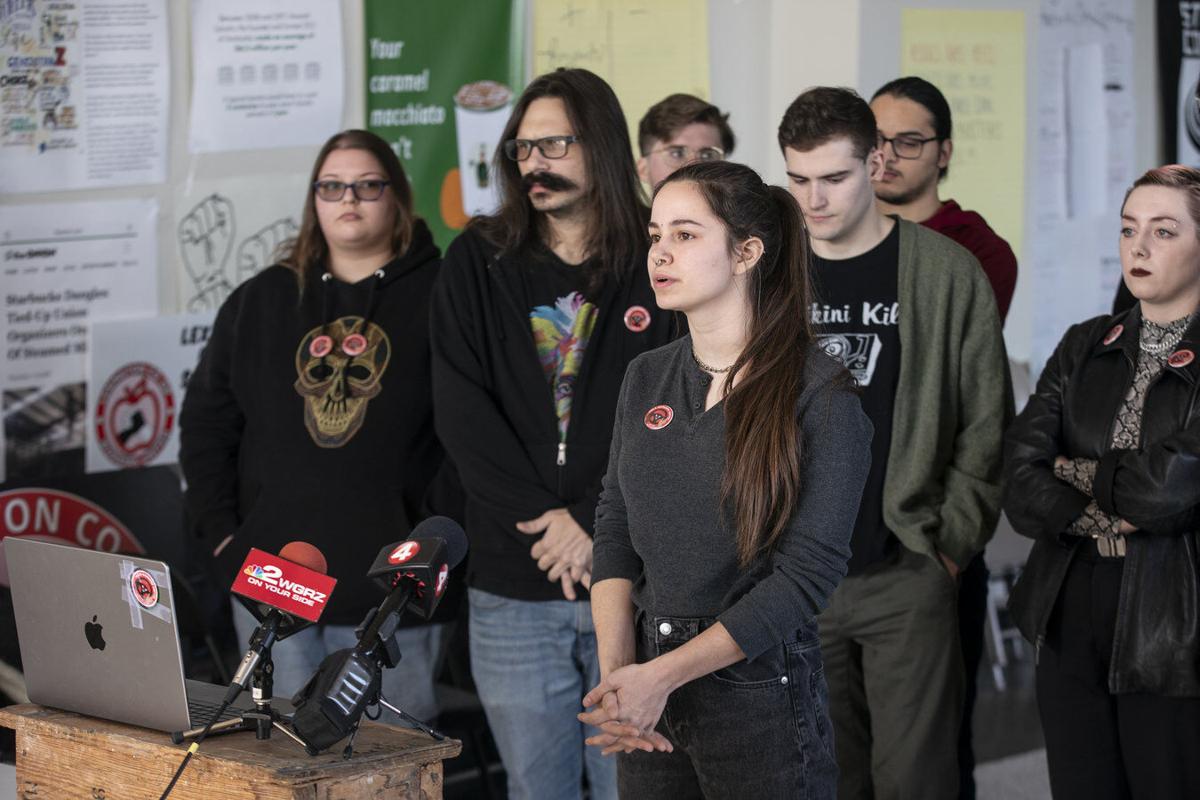 Alexis Hy, a Tesla employee of roughly a year and a half, said, "We're doing this for all of us – the staff – and then to see the retaliation and to see so many people being fired, we were all very sad after that day. But it only motivates us to work even harder to defend them and the remaining members of our group.
They described how agitation among workers gained momentum during the historic November snowstorm that buried parts of Western New York under 7 feet of snow. During the storm, they said workers were told to use paid time off, sick time or vacation time when they were unable to come into the facility. And even though hundreds of the plant's workers work full time on their computers in the autopilot department, where they label data for the self-driving program at Tesla, they are not allowed to work from home.
Saturday marked the first news conference held by the Tesla Workers United organising committee since the start of the campaign. The Tesla employees gave a background on how the organising got started, the issues they want to address, and how they plan to do so in the same area on the fifth floor of Buffalo's Tri-Main Center where Workers United recently celebrated significant organising triumphs at Starbucks.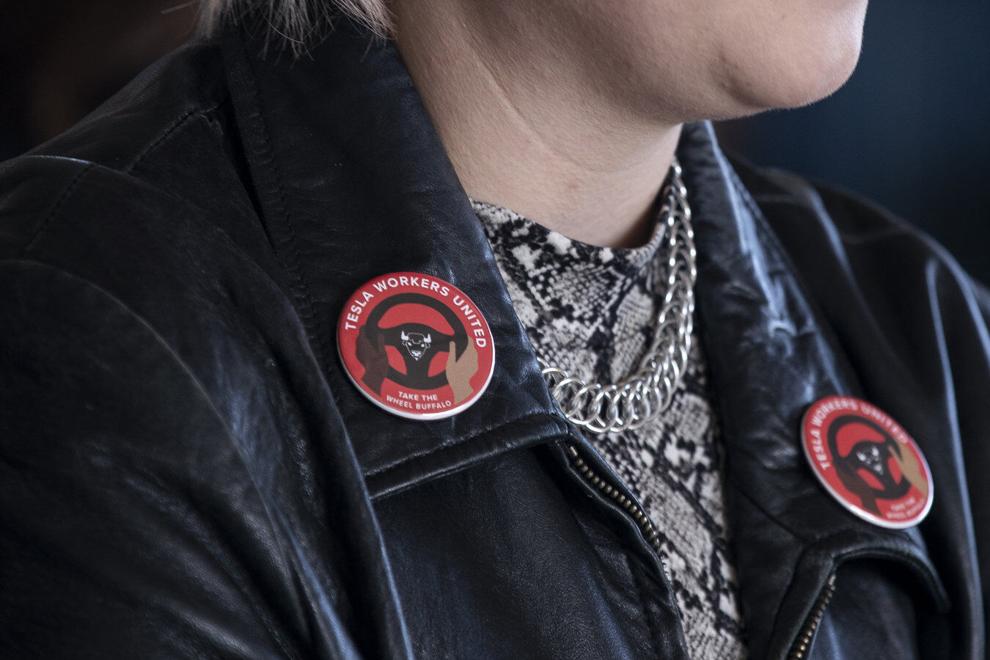 Workers at the Tesla facility in South Buffalo start a union movement
Workers at the Tesla facility in South Buffalo start a union movement
Tesla Workers United issued a statement saying, "We believe unionising will give us a voice in our workplace that we feel has been overlooked up to this time."
On Saturday, a lot of employees had the idea that Tesla is closely watching their work and that they are being micromanaged – "down to the keyboard," as one employee put it. Hy brought up the topic of missing restroom breaks in an effort to fulfil quotas.
Tesla claimed in a statement this week regarding the employee firings that performance assessments are conducted every six months, with the most recent cycle occurring from July through December. As a result, Tesla claimed that managers were informed of the review plan on December 13 and that "poor performers" would be fired the week of February 12. According to Tesla, the most recent performance assessment cycle resulted in the termination of around 4% of the workers on the Autopilot labelling team.
Many employees on Saturday also had the notion that they are being closely watched by Tesla and are being micromanaged – "down to the keystroke," as one employee described it. Hy and others mentioned forgoing restroom breaks in an effort to reach objectives.
Tesla stated this week that company conducts performance assessments every six months, with the most recent cycle occurring from July through December. Tesla stated that the review timetable was sent to management on December 13 and noted that "poor performers" would be let go the week of February 12. As a result of the most recent performance evaluation cycle, according to Tesla, 4% of the personnel in its Autopilot labelling team were let go.
Lizzie McKimmie, a data annotation specialist at the plant, joined Tesla in April 2021 after eight years as a veterinary technician. The Grand Island native said she enjoys working at the Tesla plant, though she finds it stressful that she could lose her job at any time, especially as a single mother who lives paycheck to paycheck.
"I do want what is best for my fellow employees," said McKimmie, a Niagara Falls native. "I love this job, and I really want to make it better."
by Jon Harris, edited by News Gate Team