By Elyse Johnson; Edited by News Gate Team
The eagerly anticipated trailer for the upcoming DC film The Flash has arrived, and it has fans in awe.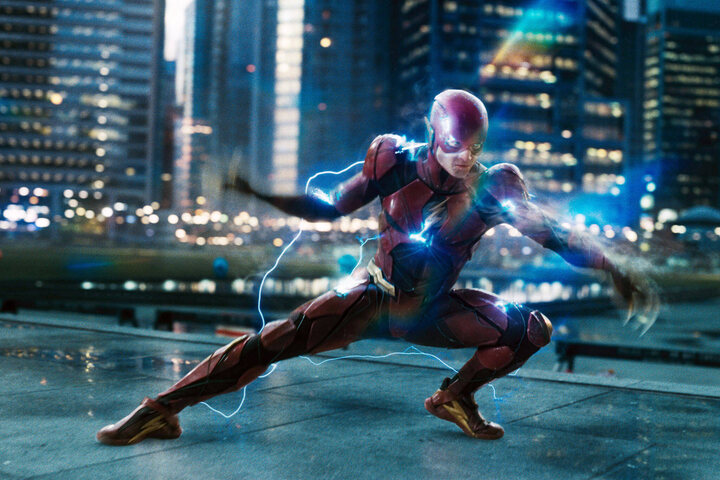 Batman starring Michael Keaton, Supergirl, and the evil General Zod's comeback? This flash provided a lot to process.
DC fans received a thorough first look at the upcoming superhero movie The Flash, starring the contentious Ezra Miller as Barry Allen/The Flash, during Sunday's Super Bowl game.
The fast-moving hero gets into some trouble after messing with time to avert his mother's murder in the nearly three-minute trailer.
The trailer revealed two Barrys, General Zod's reappearance, and Keaton recreating his 1989 role as Bruce Wayne/Batman, demonstrating the catastrophic implications of Barry's actions.
Fans are still troubled by Miller's erratic conduct and the fact that franchise executives kept him on board despite reports that the actor is "totally dedicated" to their recovery, despite the time-bending teaser.
Yet, everyone can't stop geeking out over Keaton's long-awaited return as the caped crusader after 30 years!
Fans react to Micheal Keaton's return in The Flash trailer
Keaton's return has sent the DC fandom into a tailspin.
a follower wrote, "When I saw Michael Keaton in the batsuit and the batmobile, I swear my spirit just left my body. Omg! My heart is bursting open."
Added one more Twitter user: "The latest Flash trailer is insane-looking. No beats were missed by Michael Keaton. Super Woman It's Zod again. There is a lot going on. I am very excited to watch this."
Below, you can see additional responses to the The Flash trailer:
Get ready for worlds to collide when The Flash hits theaters on June 16.
By Elyse Johnson; Edited by News Gate Team