by Brendan Cole, edited by News Gate Team
Ramzan Kadyrov, the leader of the Chechen republic in Russia, said that his top commander in Ukraine had been poisoned after handling an envelope.
Apti Alaudinov, the commander of the Akhmat special forces, picked up a letter on February 8 that was covered in an odorous material, according to a post by Kadyrov on his Telegram social media channel.
The Chechen leader wrote, "Friends, our dear brother… Apti Alaudinov, was poisoned a few days ago."
Medical personnel treated Alaudinov and other personnel who had touch with the package, Kadyrov wrote in his tweet. This meant that "severe consequences were avoided."
The Chechen leader claimed that an inquiry was ongoing into what he called a "assassination attempt" and that it had "already produced results" in terms of identifying individuals responsible.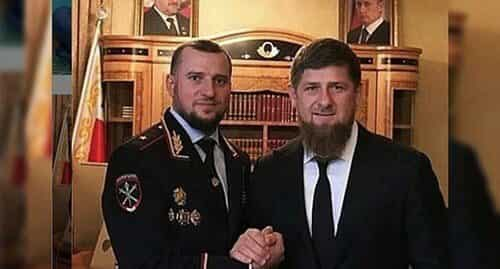 The article regarding Alaudinov, who was receiving treatment at a clinic in Moscow with two of his colleagues, stated that "all is well with him today, nothing threatens his life and health."
The Russian defence ministry has been contacted by Newsweek on Kadyrov's assertions, which were also covered by independent Russian language publication The Insider.
Alaudinov, who is in charge of Kadyrov's men fighting for Vladimir Putin in Ukraine, is a frequent visitor on Russian official media and provides reports from the front lines. Against the "Satanic" principles of the West, he has referred to the Russian invasion of Ukraine as a "holy battle."
After Russian troops left Krasny Liman in the Donetsk Oblast in October, General Alexander Lapin came under fire from Kadyrov. Later, Lapin's position as head of Russia's Central Military District was terminated.
"Kadyrovtsy" or "Kadyrovites" are the soldiers he commands in the Russian republic that is primarily populated by Muslims. Although he has refrained from publicly criticising Vladimir Putin because the Russian leader is a close ally, Kadyrov has criticised Russian officers for their military missteps in Ukraine.
Kadyrov vowed last week that Russia will win the conflict and that "the West would kneel" despite his frequent condemnation of the Kremlin's war to his three million followers on his social media channel.
He declared that after the conflict, which he anticipated would be ended by the end of the year, "European states will have to collaborate with the Russian Federation in all sectors."
Referring to some of the excuses the Kremlin has offered for its invasion of Ukraine, he also said that Poland might be the next nation that Russia attempts to "denazify and demilitarise."
by Brendan Cole, edited by News Gate Team