By Aria Bendix; Edited by News Gate Team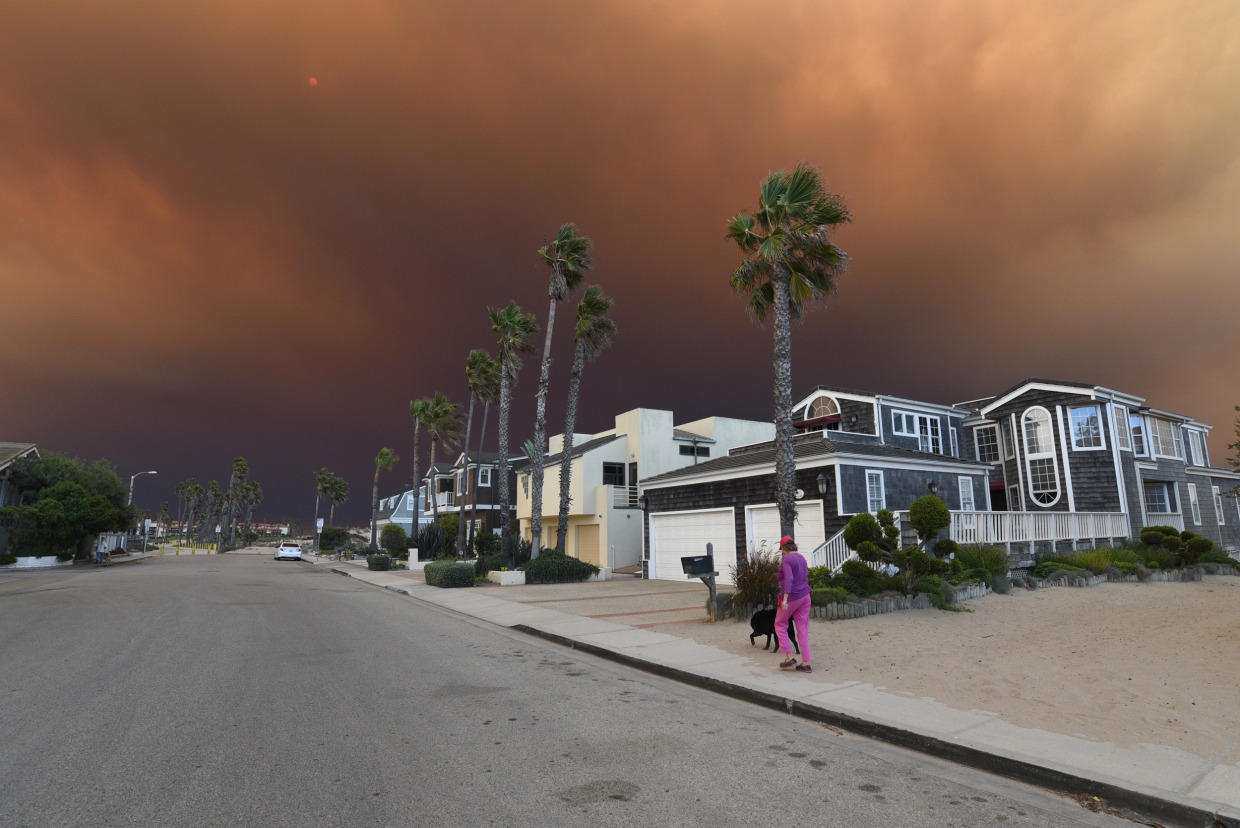 According to a California study of more than 2.5 million pregnant women, those who were exposed to wildfire smoke for at least one day had a greater risk of delivering birth early.
The research is presently being peer reviewed and was presented on Saturday at the annual meeting of the Society for Maternal-Fetal Medicine. The American Journal of Obstetrics and Gynecology will publish them.
The researchers gathered information from hospital records of expectant women from 2007 to 2012, and then used satellite pictures to examine daily estimates of wildfire smoke in the participants' ZIP codes during their pregnancies.
The findings indicated that exposure to smoke for just one day marginally increased the risk of spontaneous preterm birth, which is defined as occurring before the 37th week of pregnancy. But each additional day of smoke exposure increased the likelihood of a preterm birth by 0.3%.
"The chronicity of this exposure, which is increasing, is really the alarming association with wildfire smoke," said Dr. Anne Waldrop, the study's principal author and a fellow in maternal-fetal medicine at Stanford University. "Most pregnant persons are having well over one day of exposure."
According to Waldrop's team, 86% of the pregnant women evaluated in California during their first or second trimesters, or in the four weeks before conception, had been exposed to fine particulate matter from wildfire smoke. The study participants were exposed to smoke on average for more than seven days throughout that time.
Preterm delivery was only linked to exposure after the first 20 weeks of pregnancy, not before conception.
Small airborne particles that are less than 4% the diameter of a human hair are referred to as small particulate matter. The particles may enter the lungs and bloodstream after being breathed. They can raise someone's chance of developing asthma, lung cancer, and other chronic lung conditions, especially in vulnerable populations including the elderly, young children, and pregnant women.
The severe days of haze and smoke are not typical of all smoking exposures, according to Waldrop. Most likely, many of these [people] were unaware of the days they were exposed.
She continued, "It's not only a problem with the Western United States any more since smoke from fires in the West may reach thousands of miles."
Dr. Leonardo Trasande, a pediatrics professor at New York University who researches children's environmental health, said the risk of preterm birth could worsen over time as wildfires become more frequent and intense. "Insofar as wildfires are a byproduct of climate change, it's common sense to put two and two together and ultimately relate preterm births to climate change," he said.
By Aria Bendix; Edited by News Gate Team