by Daniel Stewart edited by News Gate Team
Due to the "new scenario" in the area, North Korean officials announced the "growth and reorganisation" of "many" of their military units on Monday. They made sure to emphasise that this was "in keeping with the Workers' Party of Korea's vision of creating a formidable military."
The decision involves "the assignment of combat operational tasks" to these units, "as required by the changing scenario and environment, as well as the strategic and tactical missions of the modified forces," according to information acquired by the North Korean state news agency, KCNA.
The choice was made a few days after the North Korean government hosted a military parade in Pyongyang to mark the 75th anniversary of the North Korean People's Army's creation, during which it showed intercontinental ballistic missiles and tactical nuclear operations units.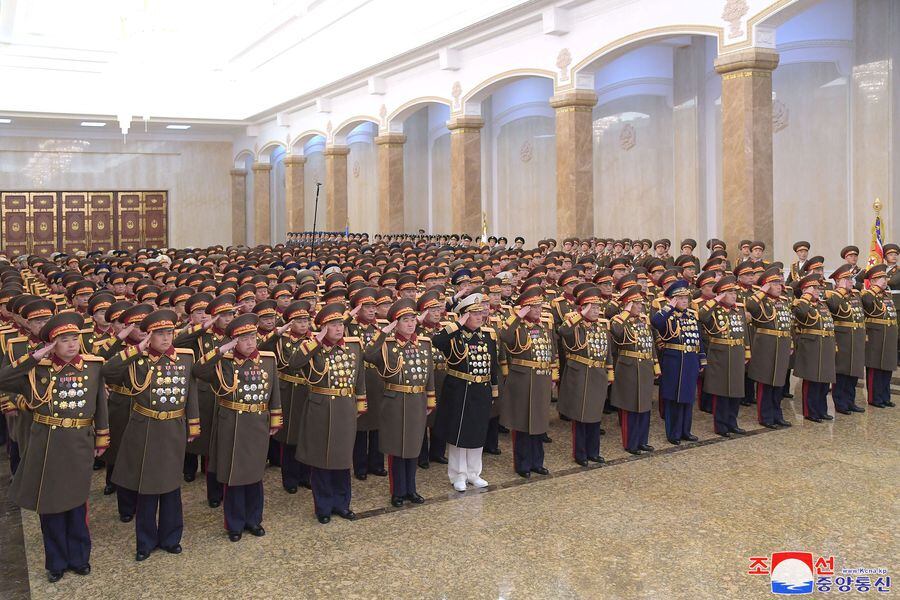 The North Korean People's Army is "strong in doctrine and faith," according to Kim Jong Un, the country's leader, and is "capable of conquering any powerful opponent with one blow," in reference to its arsenal of weapons, he said in a speech during the parade. The precise model of the intercontinental ballistic missiles was not mentioned in the North Korean media, nor was it confirmed whether a new weapon had surfaced that had not before been made public.
After North Korea threatened to take "forceful measures" in response to any military action taken by the U.S. under the "tit-for-tat" principle, including the use of nuclear weapons, the U.S. and South Korean Armed Forces deployed fighter jets in a series of manoeuvres to strengthen the "defence capabilities" of the two nations.
by Daniel Stewart edited by News Gate Team