By Lilit Marcus; Edited by News Gate Team
(CNN) — A historic site and popular tourist destination in southeast Turkey, Gaziantep Castle, has been severely damaged by the earthquake that slammed Turkey and Syria on Monday.
In the early hours of February 6, a 7.8 magnitude earthquake occurred, which caused the castle to fall.
The earthquake "destroyed some of the bastions in the east, south and southeast areas of the medieval Gaziantep Castle in the central ahinbey district, the rubble was spread across the road," according to Turkish state-run news agency Anadolu.
"There were numerous iron rails strewn across the nearby sidewalks that surrounded the castle. Additionally, the retaining wall close to the castle gave way. Large fissures were seen in certain bastions "the report claimed.
Thousands have been killed in Turkey and Syria, and thousands more injured, after a powerful 7.8 magnitude earthquake rocked southern Turkey. CNN international correspondent Jomana Karadsheh has more.
Additionally, a portion of the medieval Irvani Mosque's dome and eastern wall, which is close to the castle and is thought to have been constructed in the 17th century, partially fell.
Archaeological research indicates that the castle was initially constructed as a watchtower in the second and third centuries C.E. during the Roman era and afterwards enlarged.
According to Turkish Museums, the official website of museums and archaeological sites in the nation, it assumed its present form under the rule of Byzantine Emperor Justinian (527-565 C.E. ).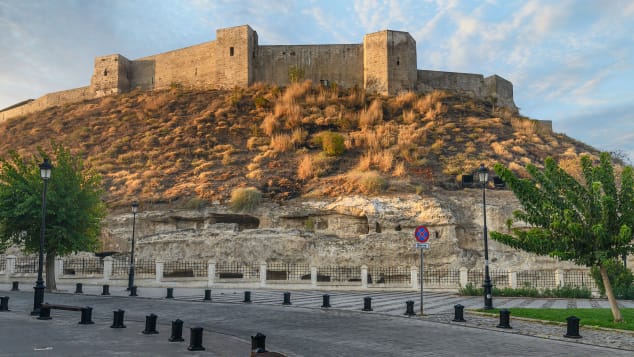 So far, there have been more than 18 recorded aftershocks measuring 4 or higher on the Richter scale since the initial tremor, one of the strongest to hit Turkey in a century.
More than 600 people have been killed throughout the affected areas of Turkey and Syria.
According to Turkey's Vice President Fuat Oktay, some 1,700 buildings were damaged across 10 Turkish cities.
Top: A view of damaged Gaziantep Castle in Turkey on February 6, 2023. (Mehmet Akif Parlak/Anadolu Agency via Getty Images)
CNN's Yusuf Gezer contributed to this report.
By Lilit Marcus; Edited by News Gate Team